Dear Parents, Teachers, and Guardians,​​
Bacci needs your help! Please help him identify each item on this page by writing the letters that spell out the word in the associated boxes. This free resource promotes bonding as you and your child work together to accomplish this. Patiently ask your reader to name each object displayed. Then, either you can write the answers into the boxes or assist them in doing it themselves.​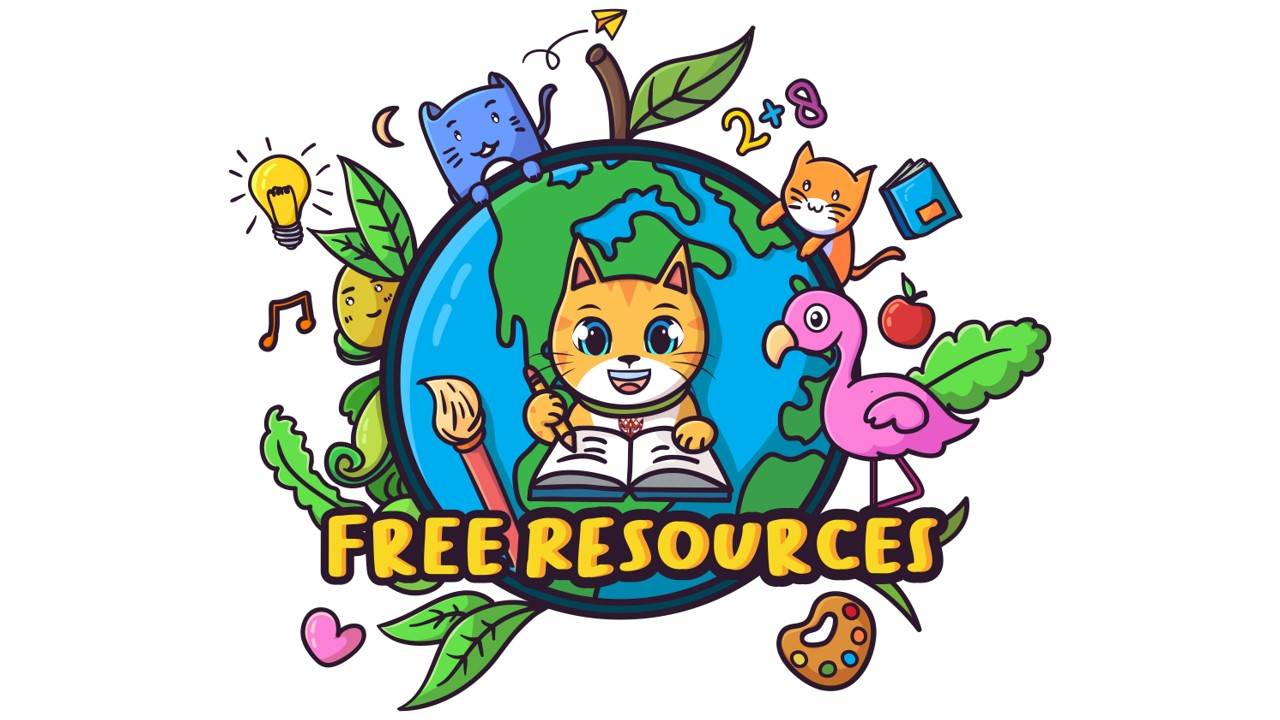 This exercise presents vocabulary in an easy-to-learn approach using rhymes and homonyms (words that are spelled and pronounced the same way but carry different meanings). To further engage little ones with this activity, you can ask them open-ended questions. It is a great way to encourage them to communicate their thoughts and feelings. Below are a few examples:​​
What does a bat do? Have you ever seen a bat? When was the last time you saw a bat? How did it make you feel?​​

Do you like hats? What do you like or not like about them?​​

What makes cats interesting? What are some things you have in common with cats? What sound does a cat make? How do cats make you feel?​
Included with this activity packet are several free Bacci Coins, which can be used as a positive reinforcement tool. These include coins in denominations of $1, $15, $10, $20, $50, and $100. I recommend the use of positive reinforcement to boost the effectiveness of this exercise. The coins will need to be cut out by you or the reader. Please be sure children who are old enough to do it themselves use age-appropriate scissors under close supervision of an adult. You can dole out one Bacci Coin at a time whenever kids answer open-ended questions, use the right vocabulary to identify the objects in this exercise, or correctly write the letters in the corresponding boxes.​​
Bacci Coins are an excellent tool for learning about money and mathematics. This tender is for educational purposes only, and as it is not a valid currency, it cannot be used to purchase goods or services in the real world. However, it can be used for many other fun activities for your kid.​​
Collect the Bacci Coins readers have earned at the end of every week and create a list of rewards for which they can exchange this "funny money". Brainstorming these rewards together will provide you with valuable insight into what your child likes and is motivated by. This is yet another scenario that is perfect for asking open-ended questions. For instance, you could ask them why they chose these things as their reward.​​
I've included a sheet in this booklet where you can track readers' vocabulary, as well as the Bacci Coins they've earned. This enables you and your little ones to easily see the progress they've made and the amount of money they have to spend on their weekly prize. Alternatively, they have the option to save up their Bacci Coins to purchase an even bigger prize at the end of the month.​​
This is a great way to teach addition and subtraction using visual tools. And making the activity fun and exciting boosts the effectiveness of this lesson. Additionally, when the importance of financial literacy is introduced at a young age, it sets a course for success in adulthood. They'll be well-prepared for everyday responsibilities, like paying bills and budgeting personal funds. This also minimizes the fear and anxiety they may feel when their time comes to "fly the coop".​​​
I recommend reserving a day, time, and place where, every week, you and your child will explore the prizes that they have earned enough to purchase. Of course, material objects are not the only way to reward them. Incentives could also include quality time, words of affirmation, or whatever might be in line with your reader's personality, so long as you both stay safe and have fun.​​
It's important to keep in mind that every individual learns differently and at varying speeds. So, please be gentle and patient with your reader throughout these exercises and projects. Try to keep the atmosphere light, and remember that this is supposed to be fun.​
You'll also find a fun project that solves Bacci Coin storage within this digital download. Readers can create their own "Bacci Positive Reinforcement Box" from cool, recycled or upcycled objects, like boxes, which they can decorate in any way they want. You can suggest markers, crayons, paint, papier mache, a collage, or just let their imagination run wild with whatever art supplies you may have on hand. It's a great way for you to nurture their creativity and for them to feel your support. Feel free to ask some age-appropriate, open-ended questions during this activity, as well.​​
I hope parents, guardians, teachers, and caregivers will feel inspired to add positive affirmations to their readers' Bacci Boxes. When you review these powerful statements together, it brings you closer and elevates the trust in your relationship. If you find yourself stumped to come up with these at any time, feel free to purchase my "Positive Affirmations" workbook at www.baccikid.com. You can cut out and glue these inspiring declarations into the section of this activity packet that reads: "Please say and note the positive affirmations said".​​
When we speak these profound words to readers, it strengthens their confidence both consciously and subconsciously. You're also welcome to invite the readers to create their own positive affirmations. Remember that there are many significant benefits in nurturing their resilience and praising their efforts throughout the day.​​
I am so excited to see what you do with your custom Bacci Coins and Bacci Positive Reinforcement Box. Teachers, parents, and legal guardians, with the reader's and his/her/their parents' expressed permission, you are welcome to post an image of their reader(s)'s finished product on our social media channels. You'll find us @baccikid and through #MyBacciBox. I can't wait for you to be a part of the Bacci & J'aime Community!​​
Additionally, a page has been provided in this package for you to document and track your responses to open-ended questions, as well as those of the reader(s). If any mental health concerns arise from those in your care during these activities, please immediately consult with a mental health professional, a pediatrician, and their parents or legal guardians, if that isn't you.​​
These free educational exercises present parents, teachers, and guardians with perfectly teachable moments that also offer an opportunity to connect one-on-one with the kids in your care. Additionally, they are designed to improve the Emotional Intelligence Quotient (EIQ) of both you and your child. As they say, "the best things in life are free", which is why I'm going against modern trends to provide people everywhere with a free and valuable resource that I believe will ultimately help shape a better future for us all.​​
I hope you enjoy this educational adventure with my silly, adventurous, likable, loveable, empathetic, smart, caring, and curious kitty son, Bacci. It's a wonderful experience for all involved! Please do keep in mind that this exercise is for learning purposes only, and is not intended to replace any form of mental health treatment. For more information, please visit www.baccikid.com.​​
With love,​​
J​